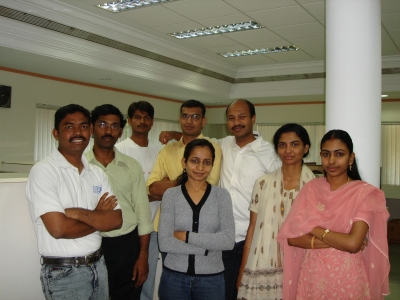 ---
From left to right: Garla Krishna Rao, Srinivas NK, Laxminarayana A, Praveen Reddy, Sonali Patil, RKVS Raman, Nobby Varghese and Mamatha Achuthan
---
Hi folks,
This is RKVS Raman, working with CDAC, Electronics City, Bangalore. We have a great team here working on Indian Language Computing and we regularly contribute back to FOSS. Visit our project page to get to know more about us.

Keep in touch.
-Raman
Ad blocker interference detected!
Wikia is a free-to-use site that makes money from advertising. We have a modified experience for viewers using ad blockers

Wikia is not accessible if you've made further modifications. Remove the custom ad blocker rule(s) and the page will load as expected.